INSIDE:
It's not a CMWC unless someone gets their kit off
SPRINT!
Doing whatever it takes to win.
Skilttles actually had to work to claim the Sprint Champion title.
Jumbo, Brooks, Simon all made him work all the way to the line.
Safa Brian / Coffin Nail showed just how hard he is, and one mans pursuit of aerodynamics had CogKevin running for cover.
How about this cracking pic of the final. Alex trumping Brooks and he's pretty happy about it.

Replica.
I like them.
Here is one.

Another
and another
Some are for show..
Some are for GO!
Some are fastidious in their detail and adherence to the period- like Richard Sachs. Period Correct
Some miss the mark altogether.
7th Heaven
When I lived in Vancouver, I was lucky enough to hear Alex Stieda talk about his days riding the Tour De France.
The things that stuck out from his talk was him claiming ALL of the jerseys in the 1986 tour and that he carried a camera in his back pocket to take photos along the way.
He rode for 7 Eleven.
So did these cycling luminaries.
A real 'who's who' of cycling.
For a slight diversion, I should mention John Tomac.
If ever I worshipped someone on a bike growing up, it was him.
He wore oakleys, was sponsored by Tioga and killed everyone on downhill and cross country in a time where the two disciplines were barely distinguishable.

I didn't care for that 'road' riding stuff with sknny wheels back then, but turns out he even rode Paris-Roubaix for 7 Eleven and later for Motorola.
Cadel made the switch from MTB to road and succesfully adapted over a few years with Saeco, Mapei, T Mobile and eventually Lotto, but JT was excelling in both in the same season. F R E A K.

With that in mind, I'm embarking on a 7 Eleven Team Replica, close to the original bikes, perhaps something the domestique would have ridden.
Around that time, riders on the team choose to ride 'suicide' or adopt the NEW STI 8 speed integrated shifting braking levers.
Another hardman, Sean Yates rode suicide...
all the way to the very end for Motorola - Lance in tow with STI's (and an extra 15 pounds.)
Starting from scratch...
Here's the catalogue for the frame.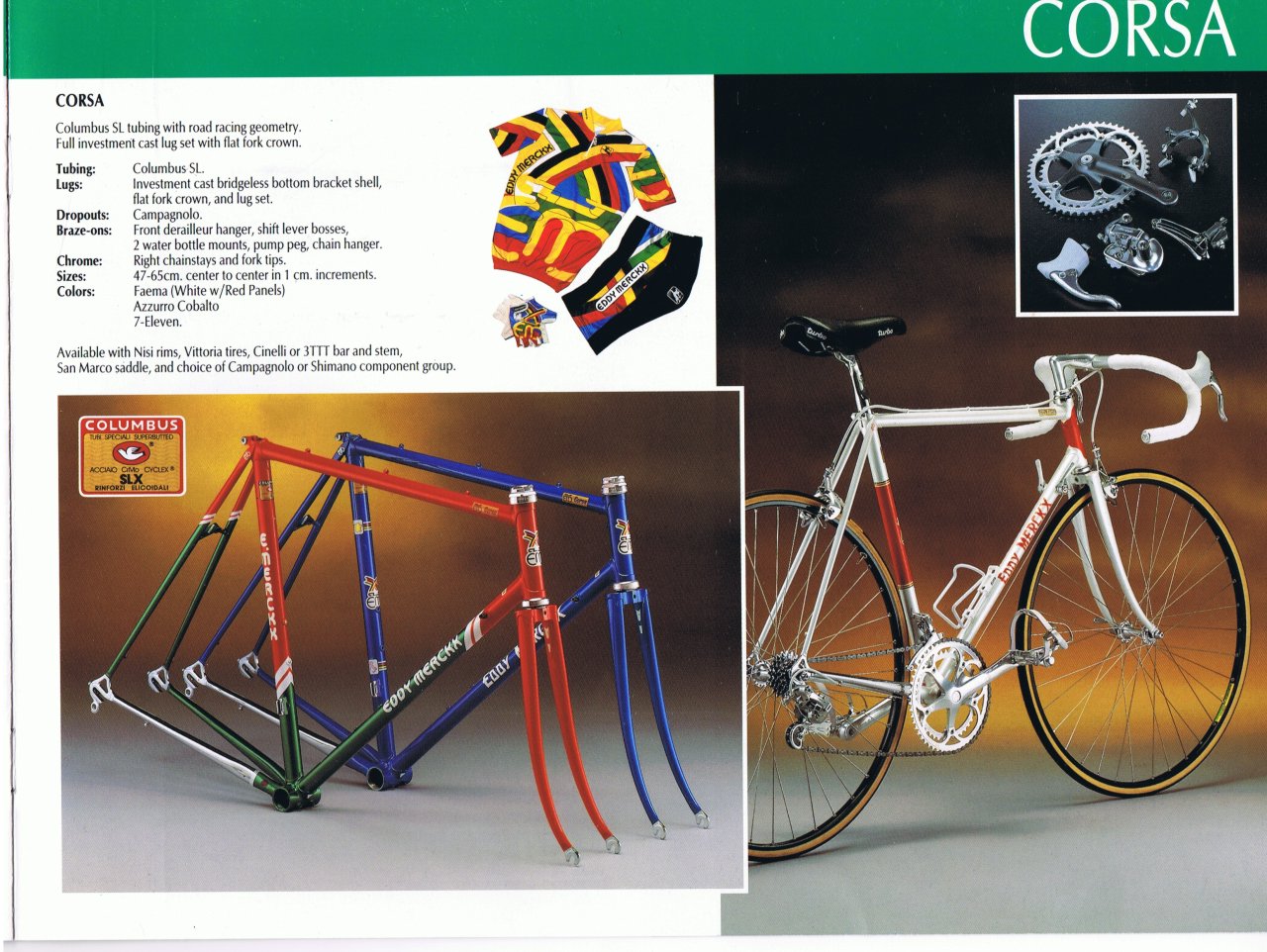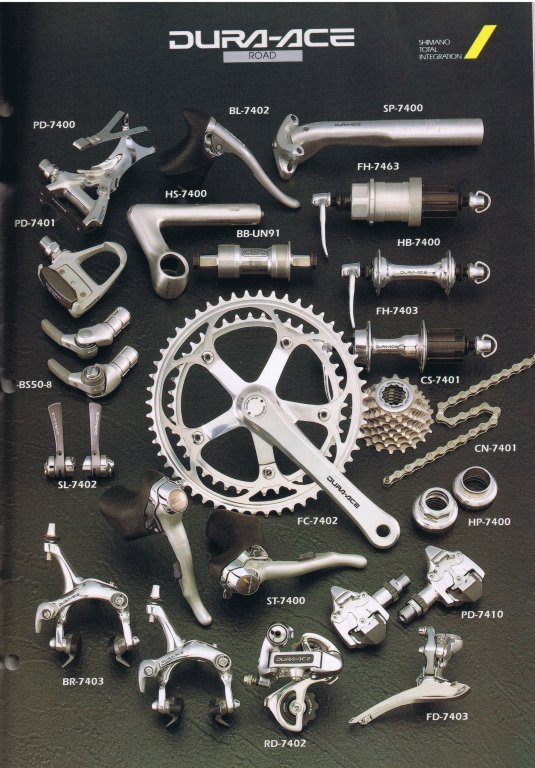 Thanks tearsforgears
Here's what I've got to play with.
Eddy Merckx Corsa SL with flat crown De Rosa style fork, as opposed to the later model sloping crown.
Campagnoloo fittings, as opposed to the Merckx stamped tips and dropouts. Better check that it's an italian bottom bracket also...