There are so many places you can buy mattresses from.
First, we will take you through all of the main types of retailers and manufacturers and give their pros and cons in terms of price, warranty, etc.
We also look at what happens if something goes wrong with your purchase. Finally, we will give you our top tips on choosing a good mattress retailer for you.
Where is the best place to purchase a mattress?
This is a question that we get asked all the time and is very difficult for us to answer. It depends on the type of mattress you want, your budget, and whether or not you have a problem with it.
We can give you some general guidelines, but these could change depending on where you live in the UK due to varying local laws and consumer rights.
Let's take a look at some of the different types of retailers so that you have an idea about what to expect from them before we go any further:
Department/chain stores
This includes places such as Argos, Tesco, DFS, etc. They usually offer only cheap mattresses which are often imported from overseas and don't come with much in terms of warranty etc.
If you are looking to buy a cheap mattress for a spare room or as an additional bed, this is probably ok, but if you need something more substantial, it would be best to look elsewhere.
Specialist retailers
Specialist retailers cover department stores, independent retailers, and online retailers.
Department stores can sell anything from cheap mattresses to costly ones, so there's usually something for everyone here. They do have a slightly more limited choice than independents or online, though.
Independents are local, so not all towns/cities will have one, but the ranges they offer usually are much greater than department stores due to their specialist nature. This is especially true of pillow top mattresses which most mainstream shops don't even stock! You can expect to pay a little more for specialist retailers, but you will find some excellent value. They often come with good guarantees, and if something is not right, you can go back and get it resolved without too much of a problem.
Online retailers offer the widest choice and prices, so they are perfect for those looking for cheap mattresses or luxury ones as their range is so vast. They do, however, suffer from distance selling regulations which mean that there is potential for problems if things go wrong.
Can you order a mattress online?
It is possible to purchase a mattress online. However, the downside to this is that you cannot try it out first, which can make things difficult when trying to choose one without seeing it in person.
Also, it can be risky if there are problems, but some retailers offer guarantees of up to 6 months, so this would give you time to get your money back or have it resolved.
Amazon:
Amazon only sells direct to the public and is not a specialist retailer. This means that there are very few problems with buying online due to distance selling regulations etc.
Amazon also has some excellent reviews, which can help when choosing one mattress over another.
eBay:
This is a little different as you are not buying from the retailer itself but instead another consumer. Once again, distance selling regulations will be in place here, so it's perfectly safe to buy this way if you are happy to take on the risk of defective items or late deliveries.
Dreams:
The online store for John Lewis, Dreams is probably one of the most expensive mattress brands to buy from, but it also has one of the best reputations. It will sell cheap mattresses and luxury ones so you are sure to find something to suit your needs.
John Lewis:
This department store does sell mattresses online and in-store which provides a good guarantee that there should be no problems along the way.
You can also take advantage of their flexible delivery service or return your mattress within 30 days if for any reason it's not right for you.
Bensons for Beds:
This company has just recently started selling mattresses online and in-store.
The range of mattresses is very good but the delivery service is not quite as flexible due to the fact that there are set delivery slots which you must adhere to (normally within 48 hours).
What happens if I purchase a mattress online and it's no good?
Distance selling regulations mean that if you buy a mattress online and there are problems (eg. it's too soft or too hard) then you should be able to return it within the first 30 days for a full refund as long as you have not used it.
If you have used it, then your purchase should be covered by a warranty which means that the manufacturer will fix anything wrong with it free of charge – just make sure that this is done within those first 30 days or any warranties will become null and void.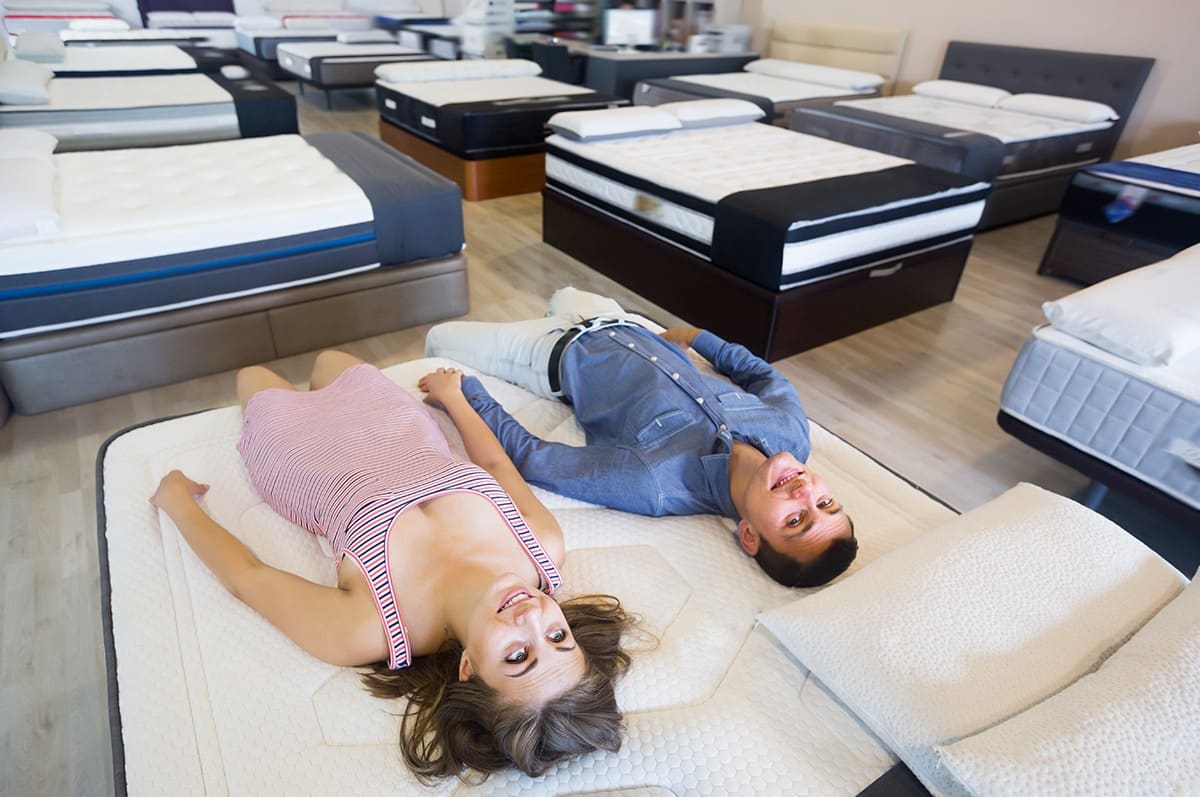 What should I look out for when buying a mattress?
There are several things to consider before buying your new mattress so here is a list of what you need to know:
Size
Measure how much space is available in whatever room you are buying the mattress for. The width of all mattresses listed will be stated so compare this to the available space you have before deciding on a suitable bed. After all, if it won't fit then there's no point in buying!
Support
Most people like to relax and lie down on a comfortable bed but not everyone wants to sleep flat on their backs.
Some beds provide better support than others which results in greater comfort when lying in other positions. Make sure that you find one with the right level of support or your neck and back may start to ache after a few nights' rest!
Comfort
This is obviously an important factor when choosing an item of furniture and mattresses are no different. There are different types of mattresses available that are designed to suit different needs.
Memory foam is usually one of the most popular options because it molds around your body for that extra level of comfort.
Firmness
This goes hand in hand with support but has a slightly different meaning. Firmness refers to how firm or soft the mattress will feel when you lie on it for sleep or relaxation purposes.
The more expensive the mattress, generally speaking, the firmer it will be so if you like sinking into your bed then this may not be suitable for you unless of course, you are simply after an extremely plush appearance!
Soft mattress: A soft mattress is great for those who like sinking into their beds and feeling cocooned in their own little world. It's also a great choice if you prefer to sleep on your side as the extra padding will provide that much-desired comfort for those long nights ahead!
Medium-firm: A medium-firm mattress is perfect for most people because it provides that level of support that enables you to sleep in all positions. It's also really comfortable whether you like to sleep on your back, side or front!
Firm mattress: A firm option is great if you like to be able to move around without restrictions while you are resting and it tends to provide good back support too. If you like sleeping on your stomach then this should be the choice for you as it will keep your spine in proper alignment but don't expect the same level of comfort as with a soft or medium mattress!
Budget
One of the most important considerations before buying any new product but especially with regard to furniture and appliances where the price can vary dramatically depending on what you are looking for.
Set yourself a budget before making any decisions because if you do not, then it can be very easy to spend much more money than intended!
Mattress Warranties
When you buy your mattress online, it will usually come with a warranty that lasts for one or two years. Be sure to check what it covers and how long the warranty lasts before making any purchase!
Trial Periods
Free trial periods are becoming increasingly popular in the online shopping world. They allow you to try out your mattress for a period of time – usually up to 30 days which is usually long enough to decide whether or not it meets all your requirements.
Which is the best type of mattress?
This is a difficult question because the differences between the various types of mattresses available can be very subtle and often come down to personal opinions.
What might suit one person's needs could severely disappoint someone else.
Memory foam:
A popular memory foam mattress is known for its ability to mold to the contours of your body, making it perfect for people who enjoy resting in different positions.
It provides good support and comfort but can be rather pricey. Budget memory foam mattresses are also available though so if you don't want to splash out too much money, they could be worth looking into!
Latex:
Offers firm support with a comfortable feeling because it can be made in different densities. The main disadvantage of latex is that it does not provide any cooling effect which means that sleepers can often end up feeling extremely hot during warmer nights!
Hybrid mattresses:
Made up of a mixture of memory foam and latex so they offer the benefits of both which can result in an extremely comfortable bed.
However, it is important to note that none of them come cheap due to the advanced technology required to make them!
Innersprings:
Usually made with steel pocket springs that are linked together. This type of mattress provides good support but does not contour to your body as well as other materials would which means that you might end up sleeping closer to the surface than intended.
Pocket sprung mattresses:
A form of the pocket sprung mattress offers even better support because each coil is separated which allows the weight to be distributed more evenly.
Waterbeds:
A direct rival of innerspring, waterbeds is made up of a water chamber that rests inside the outer lining.
They offer good levels of comfort and exceptional cooling effects but can also be rather expensive!
Airbeds:
Airbeds are inflatable and as such, very easy to transport. They offer a great level of support because the air pressure can be adjusted as required and they also come with adjustable firmness settings.
The disadvantage is that if you're a light sleeper then it might not be suitable for you as the material used is quite noisy!
Rolled mattresses:
A rolled mattress is made up of layers of fabric and stuffing which are rolled together, hence the name!
They come in different forms such as foam or spring and provide good support but they can be quite difficult to transport if you decide that you no longer need them.
Orthopaedic mattress:
Orthopaedic mattresses are designed to offer great levels of support that are often required by people who suffer from back or joint problems. They come with higher price tags but if you need extra back support then it might be well worth investing in one!
How do I choose a good mattress?
A good mattress is one that offers you adequate support and comfort so it's important to consider your individual needs before making any purchase.
Once this has been done, all you need to do is find the best mattress within your price range which can be achieved by checking out some of the brilliant deals available on homepages like Mattress Online!
Sleeping position
Some people prefer to sleep on their back, others on their side and some on their front which is why it is important to find a mattress that can cope with all of these requirements:
1) Side sleepers:
Should look for a medium to firm mattress that's not too soft since this will provide them with enough support.
The comfort offered should be pretty good but you might need to place a pillow between your knees if you're experiencing any feeling of discomfort in that area!
2) Back sleepers:
These people can cope with virtually any type of mattress though they should always check that the bed has the appropriate firmness levels before making any purchase.
A firmer mattress could cause problems whereas something too soft would give no support so it's important to find an option that is just right!
3) Stomach sleepers:
Usually prefer quite thin mattresses because otherwise, their hips might become uncomfortable when lying on their front.
It's also best for them to have a mattress that is neither too soft nor too firm so take your time when trying to find the right choice.
Mattress size
The size of the mattress needs to match the actual space available because if it doesn't fit, you run the risk of ending up with an awkward gap around it which can be rather unsightly.
The main problem comes when people try to squeeze an extra-long mattress into a room that isn't actually big enough for it but there are various other measurements that should also be taken into consideration:
1. Single mattresses:
Ideal for children or single adults who don't require much space. These are usually small beds that measure no more than 5ft across which means you should at least make sure there are 2m of clearance around it if using in a bedroom!
2. Double mattresses:
Usually measure 4'6″ x 6'3″ (137cm x 190cm) or 4'6″ x 6'7″ (137cm x 201cm). If you plan to share the mattress with another person then it's best to choose a double rather than a single because the latter is usually very narrow and not as comfortable.
3. King-sized mattresses:
Usually, measuring 6′ x 6′ (183cm x 183cm) but this will vary depending on whether you want an eastern or western king!
4. Super king-sized mattresses:
The largest type of mattress that comes in at 7′ x 6'7″ (213cm x 201cm). It is designed primarily for people who are extremely tall or overweight due to the extra space that is required.
Types of bed frames
The main ones which you will encounter include:
There are so many different types of frames available that it can be difficult to choose the right one when you have a range of options.
1) Wooden bed frames:
These provide very good support and they're especially popular with people who prefer memory foam mattresses because these kinds of beds can often leave indentations on a standard metal frame.
Metal bed frames are also available which means you should be able to find something that matches your own individual taste as well as ensure the mattress provides adequate support!
2) Futon beds:
The traditional Japanese style consists of a low lying base, thin mattress, and single pillow forming a futon.
They were originally used more as seating or floor cushions than actual beds but they've become increasingly common over recent years and some people claim that they're better for your back!
3) Bunk beds:
A brilliant choice if you have kids since it allows them to have their own space without taking up more floor space in your bedroom.
Usually, bunk beds are either metal frames with wooden slats on top or solid wooden versions depending on the material that you prefer.
They might be some way off for adults who want to use them as regular bed frames so it's important to think carefully before making a purchase!
4) Sleigh beds:
Consist of curved end panels and can look very attractive if chosen correctly. Not recommended for people who might struggle to get up with the right frame because this is usually quite high off the floor but they're still worth considering if you're looking for something stylish yet practical.
5) Canopy beds:
Also known as four-poster beds since they have posted at each corner extending up to the ceiling. Although they can look fantastic, particularly with side curtains attached, it is very important that the posts are strong enough to support your weight because if not then you might end up breaking them!
As well as choosing the style of frame that you want, you also need to work out how tall it needs to be. If you're tall, then a normal bed frame will probably be okay but for shorter people, this could potentially cause problems when getting in and out of bed since they'll have to use different heights each time.
For example, an adult using a standard wooden bed frame would firstly step over the top of the mattress before climbing onto the base where their feet go. However, if their partner was taller than them (who might be using a metal frame), then they would need to jump up and down in order for their feet to touch the floor when standing next to the bed.
This kind of makes it difficult when you're sharing with someone who is much taller than yourself, particularly if this means that your feet will be dangling in mid-air at night! To make life easier, select a canopy bed design such as the one above which has higher sides (which fit closer to your body) and isn't quite so tall.
Finally, remember that making sure there's enough space around your mattress is extremely important too because if you can't walk around your bed easily then this could lead to all sorts of health-related problems in the future!
If you're thinking about spending more money on a bigger mattress, then it's even more important that you have adequate room to accommodate this so check out your room dimensions carefully before making any decisions!
How much should I spend on a mattress?
The cheapest mattresses are usually around £100 while a top-of-the-range item can cost more than £1500.
It's best to consider your budget and then try to find the best option within your price range: Don't just go for something that is far too expensive or you might regret it later on!
How should I maintain my mattress?
There isn't actually much maintenance involved with a new mattress apart from rotating it once every couple of months so that both sides wear evenly.
Yes, it's important to look after them but they shouldn't require any extra care: Simply keep them clean and dry and they should last a good few years before needing replacing!
Is a mattress in a box any good?
Yes, these are becoming extremely popular and it's not hard to see why: They're convenient and easy to use and don't cost a lot of money.
There could be a small compromise on comfort but this is not usually noticeable unless the mattress is too thin or firm.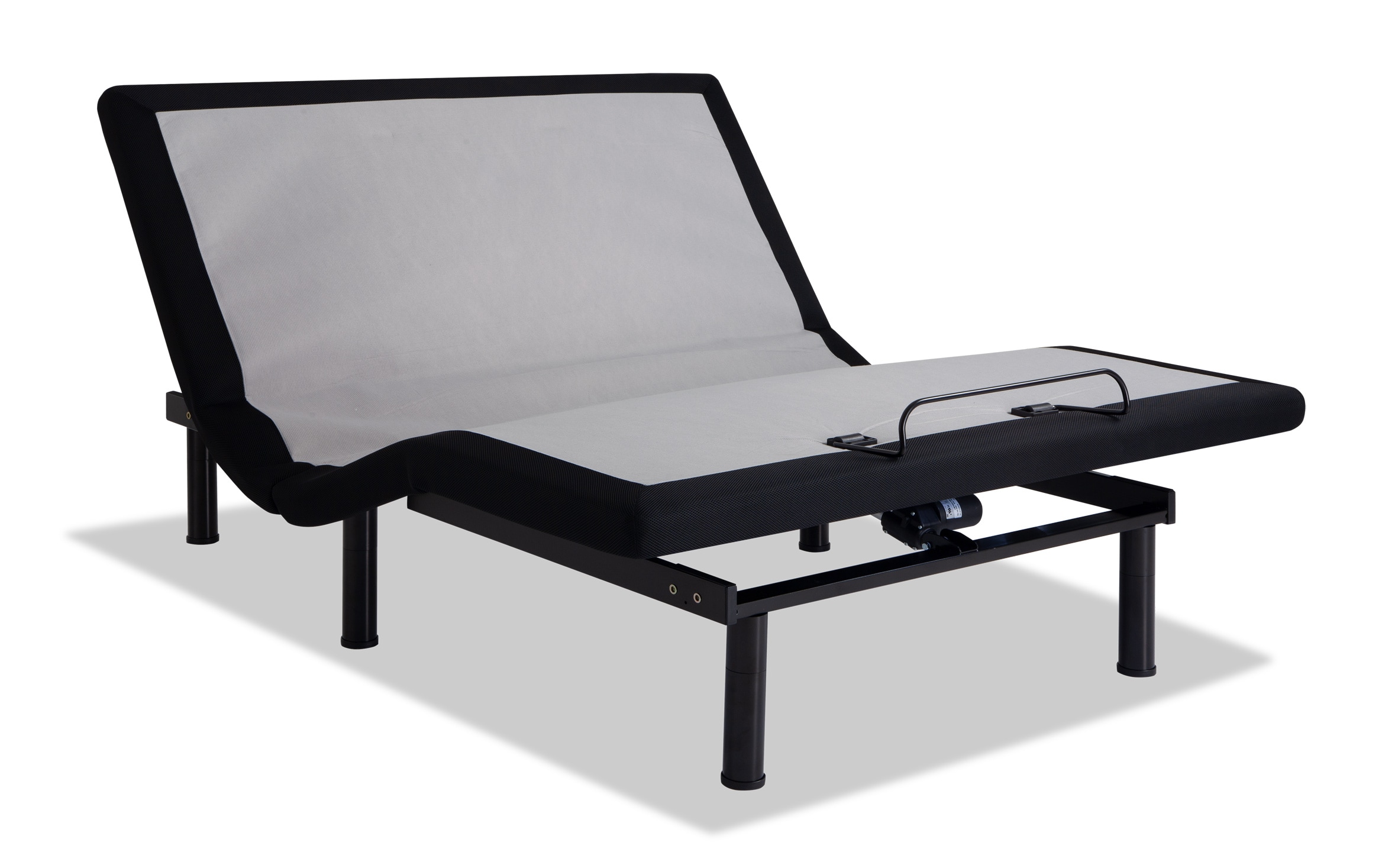 What about an adjustable bed?
This can allow you to make the most out of your sleep by lifting your head and feet at night. It can also help those who suffer from back pain since it allows you to maintain certain positions long enough for them to ease any discomfort.
However, they do tend to be quite pricey so might be worth looking into if necessary!
Should I purchase a mattress topper or a new mattress?
If your mattress is looking rather old and there are visible signs of wear, it might be best to replace it because a new cover can only hide so much.
However, a good quality mattress topper could give you a little extra comfort while also saving some money!
How long should a mattress last?
On average, this type of product should last around 7 years although the amount of time that you need it for will depend on how often you use it and whether or not you look after it properly.
A good quality bedding set should provide enough support but don't forget about maintenance because this could make all the difference!
How do you take care of a mattress?
A mattress protector is usually the best way to look after your bedding because it allows you to spray or wipe any stains onto the surface without causing damage.
There are various options available so choose something that is waterproof with a good thickness, for example, 10 gauge.
Make sure that you also rotate your mattress at least once every couple of months which will help even out the wear and tear on both sides.
You can do this by simply rotating it 180 degrees since most modern beds have heads and footboards. Although not essential, turning an old-fashioned divan bed is recommended every few weeks to ensure even usage!
Is there anything I should avoid?
Avoid keeping items on your bed since they might eventually make their way through the fabric where they can become a breeding ground for dust mites.
It might be best to make sure that pets and children are not allowed on the bed without supervision because they could cause damage too!
What sort of mattress is good for back pain?
Some sleepers feel more comfortable with a firmer or softer surface so it's really up to you!
However, if you have been experiencing problems when trying to get some rest then there are certain materials that would be better suited.
Memory foam tends to mould around your body while latex offers firm support but still allows movement.
In addition, there are also adjustable mattresses available in case you want an extra feature that will prevent any aches and pains from affecting your quality of life.
Conclusion
Although they do require some maintenance, mattresses are an excellent purchase if you want to give yourself the best chance of getting some sleep at night.
However, before making a final decision it might be best to know exactly what sort of product would suit your needs which is why this article has been created!
Once you have found something that looks suitable for your requirements, compare prices from various different suppliers in order to make sure that you don't overspend or end up with a poor-quality mattress that will fall apart after a short period of time.